Taste of the Mediterranean ......
Bring the freshest and cleanest Oils & Balsamic to your Kitchen!

So much more than just a condiment
High-Quality cold-pressed EVOO. Our Olives are sourced from protected geographical lands in the region of Peloponnese, Greece.

Barrel Aged Balsamic Vinegars of Modena Italy
Our Aging Process minimum of 12 years all aged in 100% oak barrels in Modena Italy.
Welcome to the world of Olive Oil!
Your Source for Extra Virgin Olive Oil Near Me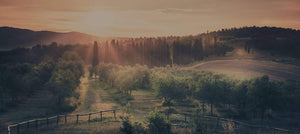 Experience the finest quality of Extra Virgin Olive Oil, imported straight from the Mediterranean! Our premium Olive Oil is cold pressed from the best quality olives and packed with nutrients, antioxidants and of course, flavor!

Our Olive Oil is perfect for cooking, baking, dressing salads and even for skin and hair care routines. With its high monounsaturated fatty acid content, our Olive Oil is known to reduce the risk of heart disease, lower cholesterol levels and improve overall health.

So why settle for less when you can enjoy the goodness of Olive Oil with us? Try it out for yourself and add a touch of Mediterranean magic to your everyday culinary experience.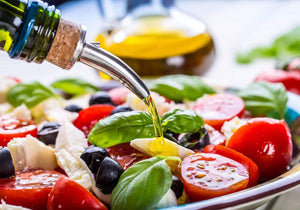 What sets us apart?
You are truly getting a genuine unadulterated single source healthy green olive fruit. No blends or mix of good and old fruit. Our Olive Fruit are hand-picked only, and cold pressed within 4 hours of hand-picking each day.
Learn more
Highest Quality Ingredients in Every Bottle...
We craft our products using only the finest ingredients that is good for you.

No Junk, Fillers or blending of old fruit with good fruit, to produce our products EVER!!!
Learn more